Thanks for signing up and welcome to my 29 Home Brewing Tips.
All of the tips are going to be sent to you via email.  In fact your first 6 tips have been emailed to you already and you should receive them very shortly.
As a thank you for signing up I have also sent you my Top 5 Favorite Home Brewing Recipes.  The link to them will be in your email now.
Along with all of my brewing tips, tricks and techniques I will be sending you, I also send new beer recipes I either create or try (and like) ONLY to the members of this list, so stay tuned for them.
IMPORTANT: It is important that in order to not miss out on any of your brewing tips, tricks, techniques and recipes that head you over to your email provider and "white list" my email address bigrobb@makebeereasy.com.
If you are using Gmail you will need to move my email to your primary folder.
I am sure you will find my emails to be very helpful in your brewing adventure.  And as always if you have any brewing questions I can help you with feel free to reach out to me at any time.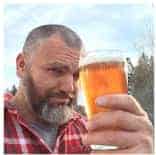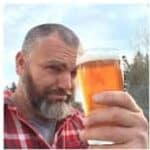 Cheers & Brew On!
Big Robb