Is it hard to brew beer? Well to be honest that is one of those questions that has one of those annoying responses of both Yes & No…
You see brewing beer is not rocket science by any means but there are numerous steps involved that you need to learn.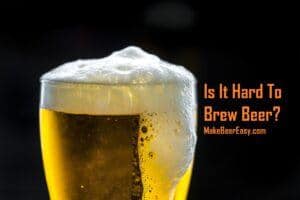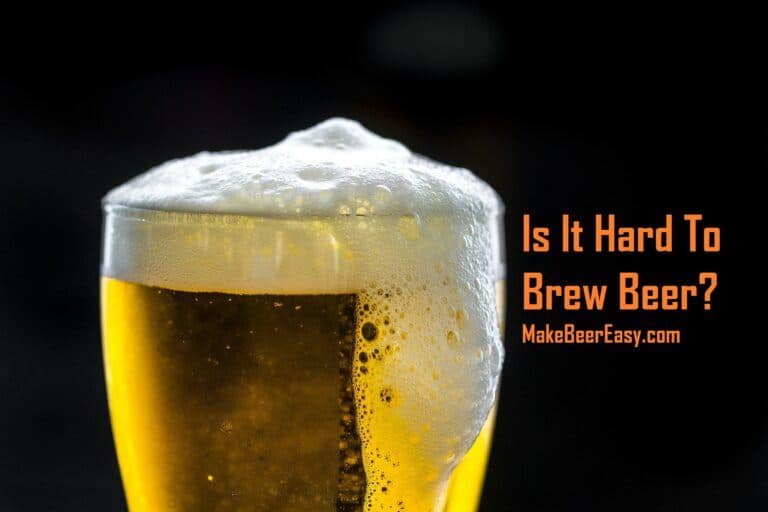 They are not difficult steps by any means but if you want to go from not being able to brew a beer to creating a brew you will be proud to share with your mates then you are going to have to give yourself some time to learn the process….
Learning how to brew is a broad topic… there are many stages a home brewer goes through when learning how to make beer at home.
Like anything there are different degrees of difficulty…
Call them:
 Beginner
Intermediate
and Advanced
In this article I will give you a quick overview of the various methods available to you when it comes to learning how to make beer.
And after the overview of each methods I will put a link to more in-depth articles where you can go to learn more about making beer in that manner.
Depending on what stage you are at will determine what pages on this site you want to look at.
Stage 1: Home Brewing Kits
The first stage of learning how to make beer would simply be using what I refer to as the good ol'can of goo.
A can of goo is basically a beer kit… companies like Coopers or Mr Beer can pre-hopped liquid malt extract into a can and give you a packet of yeast..
Making these beers is easy… 
Basically ALL you do is:
dump the can into your fermenter
add water,
stir it up
dump the yeast in
put it away for 2 weeks
bottle it and Bob is your Uncle!
(Obviously there is a bit more to it then that, but that is the basics for sure)
We all typically start here, we get the great idea to start making beer at home and run out and buy one of these cans of goo.
This method makes OK beer… I do recommend if you have never brewed beer before that you start here… if you do it correctly the beer is good… but it's real value is that it teaches you the process of how to make ber the right way!
What you learn here you will use for the rest of your beer making career!
The following links will help you get started with stage 1:
Best Beginner Beer Brewing Kit (See which kits make the best beer)
Coopers Homebrew Kit Review (All of the Equipment you need to get started)
Get Started Brewing Beer (Exact step by step process to make your 1st batch)
Stage 2: Partial Mash Brewing
The 2nd stage most homebrewers take when learning how to make beer, is adding stuff to the can of goo.
The "Stuff" I am referring to is called Adjuncts!
My definition of Adjuncts is: "The stuff you add to a can of goo to improve your brew"!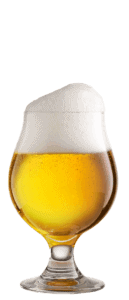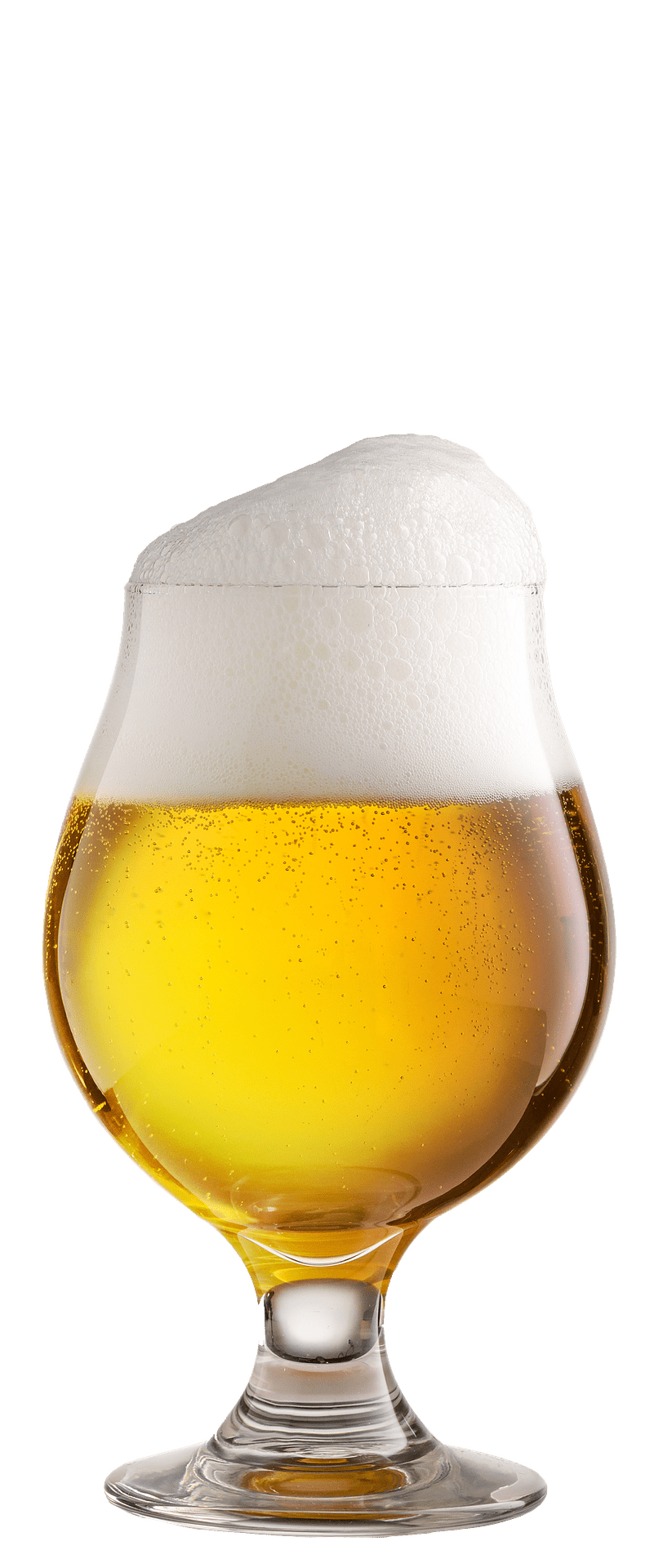 Most people start out by adding some:
Dextrose
Dry Malt Extract or Liquid Malt Extract.
Maybe some dry hops
This improves on the Can of goo only beer. And makes better beer then just using the beer kit…
You can even take this stage up a couple of levels by getting ride of the can of goo and making your beer from scratch using:
=> Dry or liquid malt extract (not the beer kit cans of goo)
=> Specialty Grains… these grains do not add alcohol to the beer but rather they give the beer its color, taste, mouth feel, body, head retention, etc. By adding speciality grains you will be learning how components of the next stage which is All Grain brewing.
=> Hops…
Stage 3: All Grain Brewing
This is the stage where if someone asks is it hard to brew beer that I hesitate before answering… not because it is what I would really call hard… but there is definitely more involved than the other 2 stages.
Now you have reached a point where the beer you are making tastes really good!
At this point you will be learning how to make beer from scratch….
From Grain to Glass baby!!
This is where you are not using anything other than grains, and hops. No more cans of goo or dry malt or liquid malt extract (unless you wish to).
This stage is where many homebrewers wish to get to…
Cost goes up a bit with the equipment you require… however if you started at Stage 1 then you already have a lot of the equipment you need for the "cold side" of the brewing process…
You will now need to get equipment for the "hot side" to include:
=> kettles to heat water…
=> a mash tun (container) to soak the grains in…
=> and a kettle to boil the wort (unfermented beer)
The cost can add up quickly for you… some people go crazy at this point and buy expensive setups…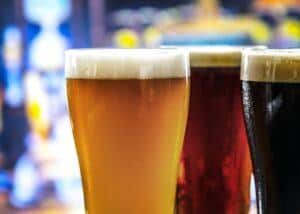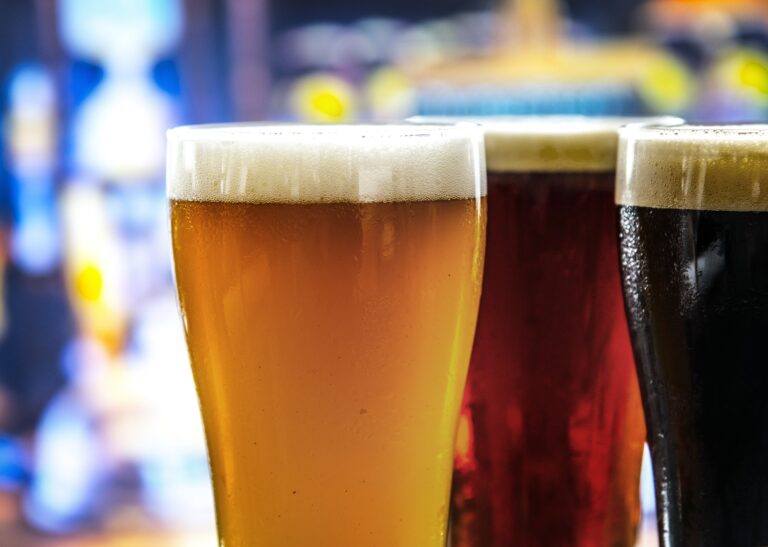 BUT have no fear my friend… this is Make Beer Easy after all… I brew using equipment that is very affordable AND makes as good of beer as the more expensive systems some people buy…
Here are a couple of links to pages where I describe the system(s) I use:
How to BIAB (My favorite way to brew)
Brewers Edge Mash and Boil Review (My favorite brewing system, inexpensive!)
So What Do You Think?
From what you just read do you think Is it hard to brew beer or not?
Hopefully after you decide which method you are going to start with and then you follow my instructions on this site you will find it not that difficult at all.
As discussed all of the stages are important in your education process and they all teach you how to make beer…. so have patience… and most importantly enjoy the process!
If I can help you out be sure to comment below… I will respond!
Until next time my friend…
Big Robb is out! Cheers!